Last Saturday saw two of Ippon's fighters competing on Shock N Awe 21 at The Mountbatten Centre in Portsmouth.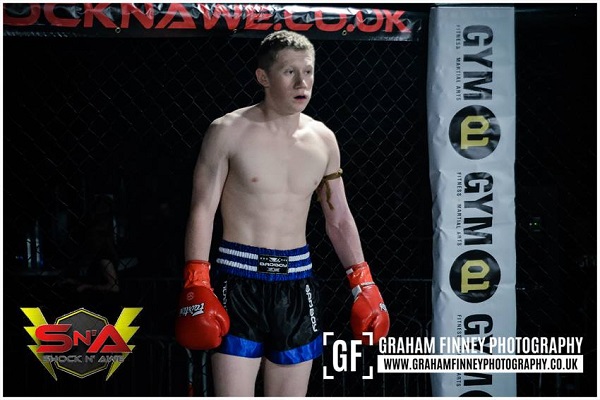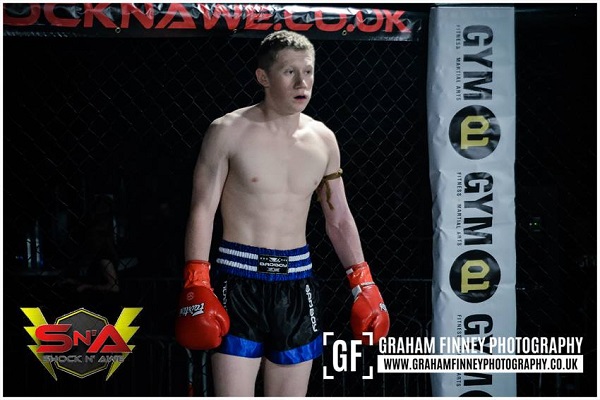 Photo (c) Graham Finney Photography | http://www.grahamfinneyphotography.co.uk/
First to compete was our young Muay Thai fighter Mason Hobbs who stepped in to replace Chris Wrighton against Aaron Dean in Semi Pro K1 bout. Mason who is only 16 and had one fight into his record made a great match up with the GYM 01 debut fighter Aaron Dean. As expected it was a technical war between GYM 01 and Ippon .Mason fought hard in a tough bought but unfortunately lost in a split decision. Mason hasn't been discouraged and because there wasn't a mark on him, he has already signed up to another fight competing again this Saturday on the Fast & Furious show in Southampton.
As many of you will know our Jiu Jitsu coach Ben Dyson crossed over to the dark side to challenge for the AMMA Shock n' Awe welterweight title in his debut fight.
Ben faced off against the tough Thomas Mathias fighting out Jack MaGee's Mad Hatter's MMA.
From the beginning the size difference was obvious. Ben had clearly got the cut perfectly measured giving him a clear advantage in the power department. The fight started with Ben controlling the striking phrase much to the surprise of his opponent Thomas who has a solid K1 background yet he struggled with the range and movement.
The moment the fight hit the floor Ben secured a solid mount while firing shots off all the time. Thomas was then forced to give his back. Things got worse as Thomas was duly then flattened and ground n' pounded out.  Well done champ!