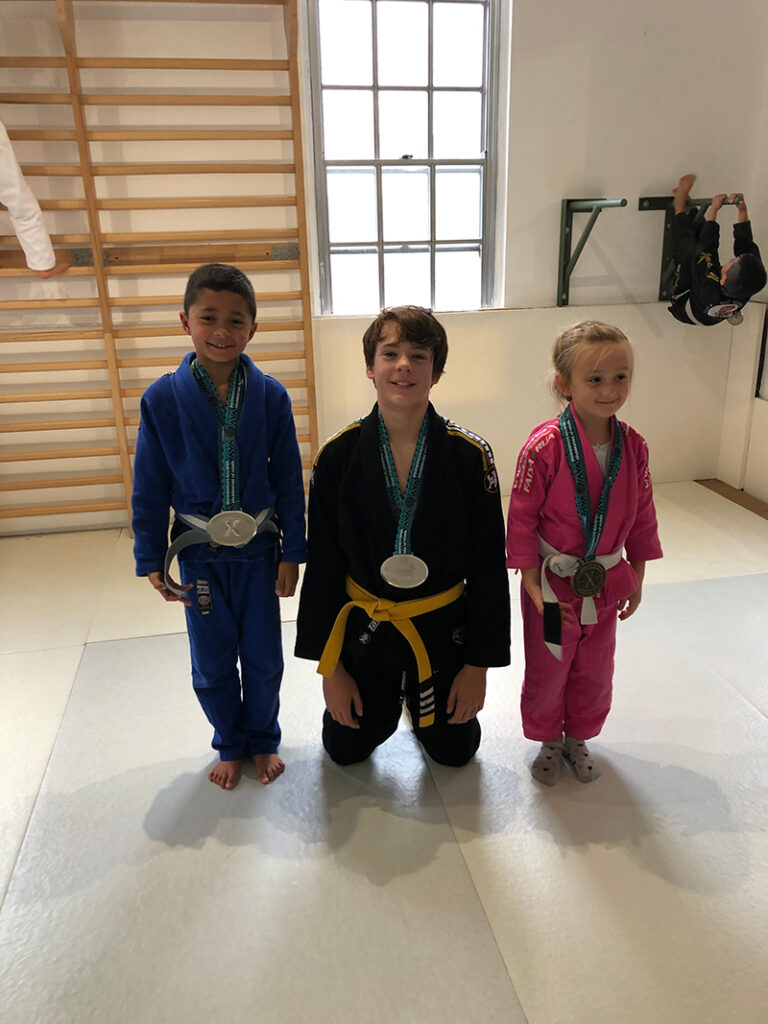 BRAZILIAN JIU JITSU CLASSES FOR CHILDREN
We run a full children's package in martial arts for children age 4 and above.
Our kids' Brazilian Jiu Jitsu classes focus on developing your son or daughter with confidence and respect whilst strengthening the whole body. We make the classes fun and exciting, playing games whilst also learning their chosen martial art.
REASONS WHY YOUR CHILD SHOULD PRACTISE MARTIAL ARTS
Self-defence – Martial arts teach kids the techniques to defend themselves, but also the way to think about defending themselves by anticipation and avoiding potential dangers.
Self-confidence – As children become more proficient in their selected style of martial arts, their confidence gets a big-boost. They become more self-assured and learn to respect other people.
Belts and rankings – these are a public recognition among peers for the student's effort and progress. Martial Arts ranking system helps teach children to set goals and achieve them, to persevere and prioritize.
Self-discipline – Progression in any martial arts sport comes from repetitive training and discipline. In a class a student may execute a single movement or series of related movements, hundreds of times. All of this teaches children to respect one another, their opponents and colleagues, and how to play games fair.
Weight management – They will get active and moving. Martial arts can help your child get fit and healthy.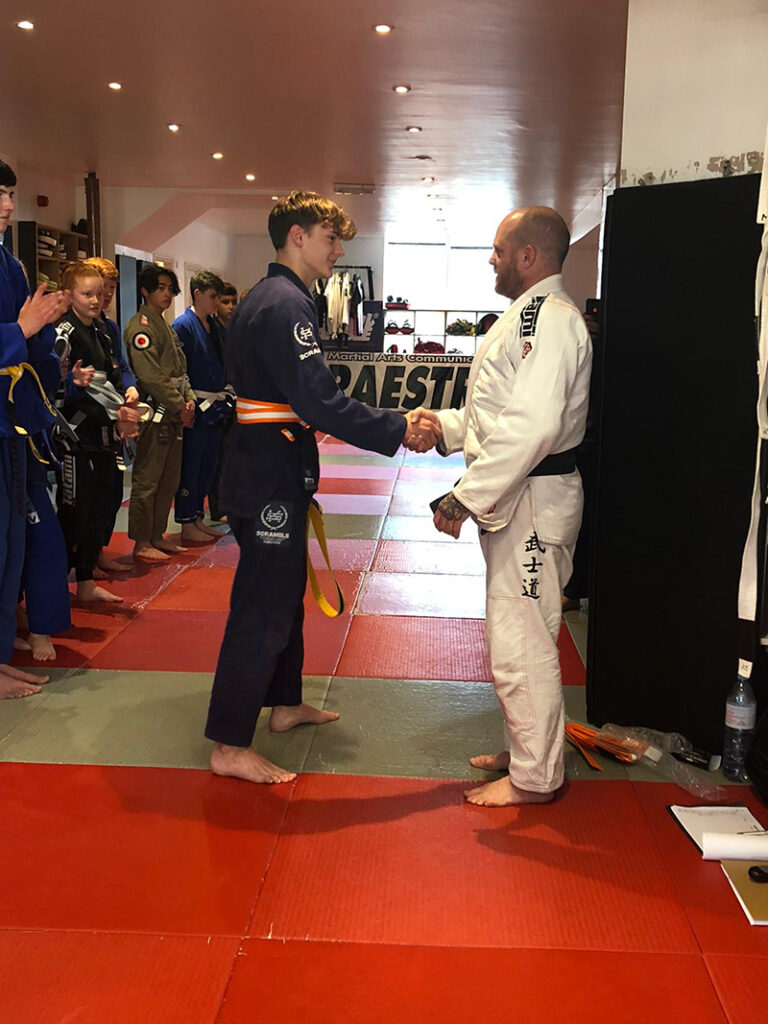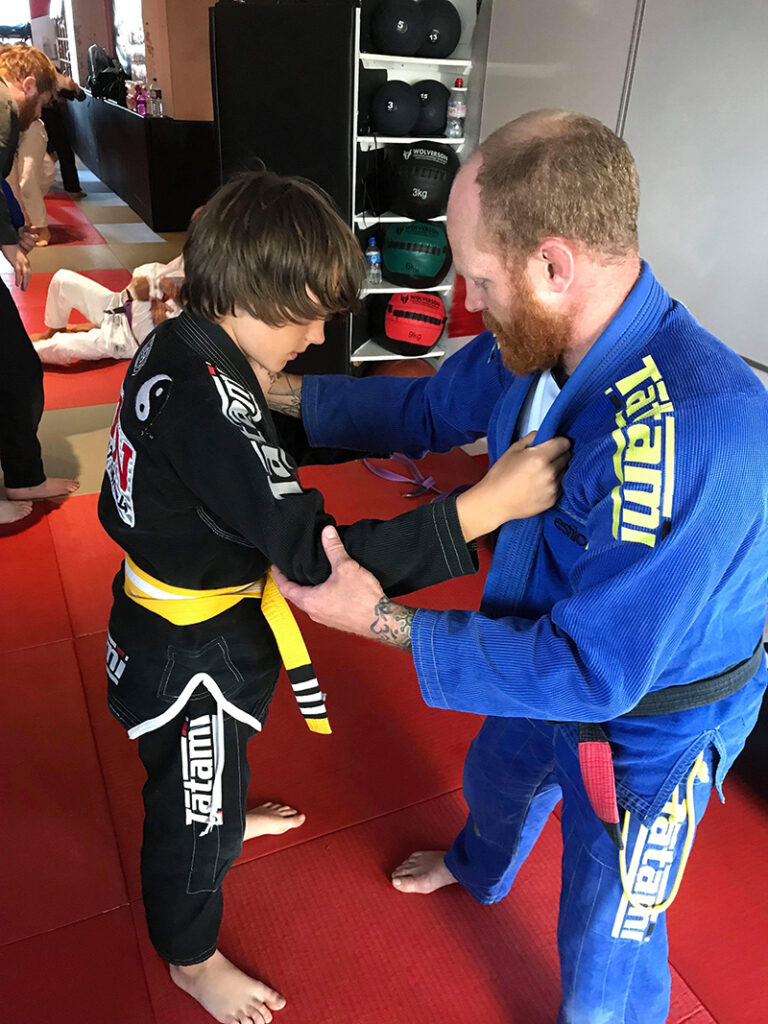 We run children Brazilian Jiu Jitsu classes on Mondays, Wednesdays, Fridays and Sundays.
Monday and Wednesdays are for children age 9-12 and 13-18.
BJJ age 9-12, time:16:30-17:25
BJJ age 13-18, time:17:30-18:30
Friday BJJ are for kids age 5-8, time:16:30-17:30
Sundays BJJ classes are for kids age 4-8, time: 10.00-10.45 am and 9-12, time: 10.45-11.30 am.
Full timetable can be viewed here.
If you would like your child to build confidence, learn discipline and improve rhythm, balance and coordination call us on 07824875546 or email INFO@IPPONFITNESS.COM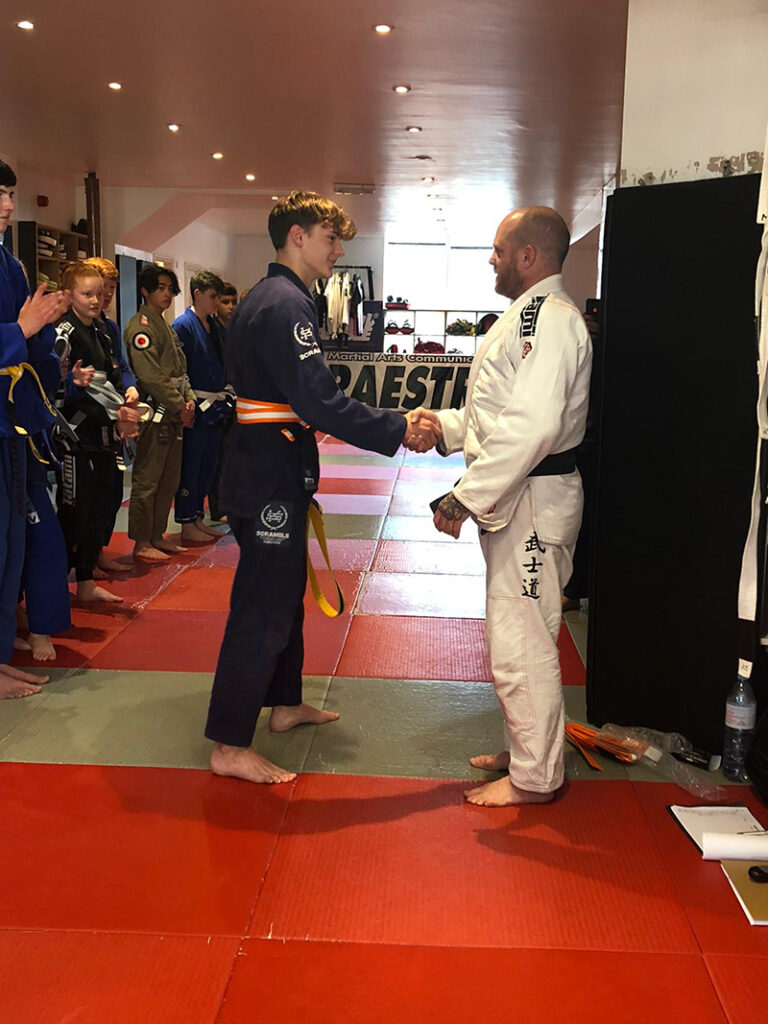 We start children at 5 years old.
Yes, all different ages from 5-15.
No, but you will need to call us on 07824875546 prior to your first lesson.
Yes, we charge £5 per child.
For the first lesson a tee shirt and joggers.